Staff
Management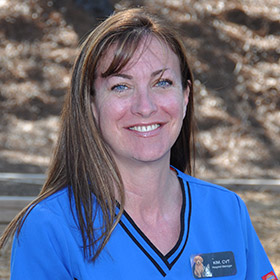 Kim, Practice Manager, LVT
Kim is a licensed veterinary technician and has worked at Montrose Animal Hospital for 28 years. She enjoys reading, watching movies and spending time with her Chihuahuas. Kim says the best thing about working at MAH is seeing really sick pets go home happy and healthy and knowing you played a part in their recovery.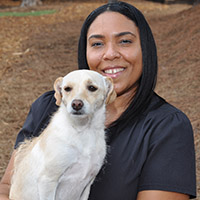 D'von, Office Manager
D'von has worked at Montrose Animal Hospital for over 19 yrs. She enjoys traveling, entertaining with family and friends and spending time with her dog Eve and cat Poppi. She says the best part about working for Montrose Animal Hospital is being a part of its growth and helping create an everlasting bond between our practice and clients.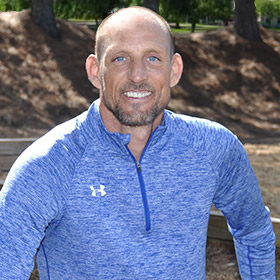 Jamie, Kennel Manager
Jamie has managed the Pet Hotel for over 9 years. Jamie is an avid outdoors man and an accomplished Tri- Athlete. His hobbies include kayaking, fishing and any Iron Man competition. Jamie says, working with all the animals and their different personalities is what makes his job great.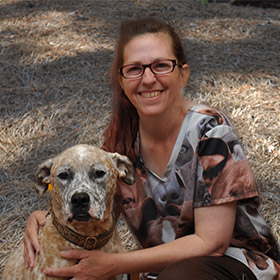 Kristen, Groomer/Salon Manager
Kristen has worked for Montrose Animal Hospital for over 25yrs. Her interest include movies,taking road trips with her husband and anything that involves interacting with animals. She has a passion for animals and says the best part about being a groomer here is the generation of families and their pet's she has had the pleasure of bonding with over the years. Kristen also adds, that she couldn't work with a better group of co-workers here at the practice.
Customer Service Representatives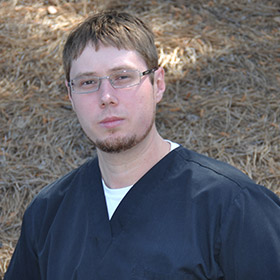 Sean, Advanced Client Service Representative
Sean enjoys reading and staying active in the gym. He also has an immense passion for movies. Sean has a great rapport with all the clients and pets we care for and we're happy to serve as his 2nd family.
Technicians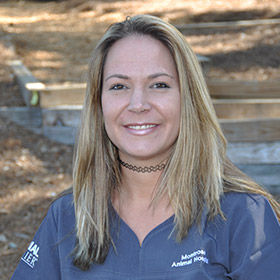 Jessica, Vet Technician
Jessica enjoys shopping but says her greatest accomplishment is being a mom. She has worked in the vet industry for 15 years and has been a vet tech for over 10 years. Jessica loves to be challenged and says the best part about working at Montrose Animal Hospital is our amazing training program caring for sick patients.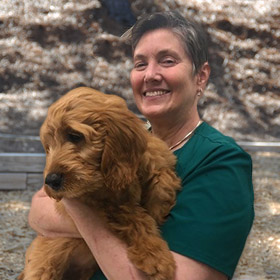 Robin, Technician Assistant
Robin enjoys reading and cross stitching in her spare time. "I love working at a place that values quality care so highly"
Kennel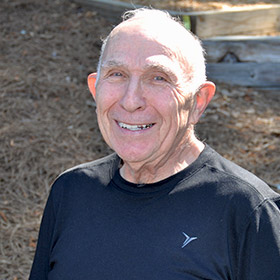 Bernie, Kennel Technician
Bernie has been with us for over 18 years. He enjoys singing, writing poems and playing sports. We call Bernie the "Captain of the Cat Room" and he says working with the animals and his team keeps him young.
Grooming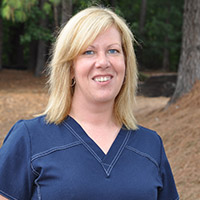 Janet, Groomer
Janet has over 15yrs grooming experience and has worked at Montrose Animal Hospital for almost 8yrs. She loves outdoor activities such as hiking and riding four wheelers. Her biggest reward is seeing how satisfied her clients are after seeing how good their pets look after a day in the groom shop.